Expert Home Air Conditioning Services
Don't sweat the heat. From repairs and tune-ups to installations and replacements, our AC experts will make sure your home stays perfectly cool and comfortable.
AC Repairs
With your busy life, you shouldn't have to worry about your air conditioning system. So if it isn't cooling you down, we're there fast and get the job done right the first time. What's most important to us? Getting you back to what's most important to you.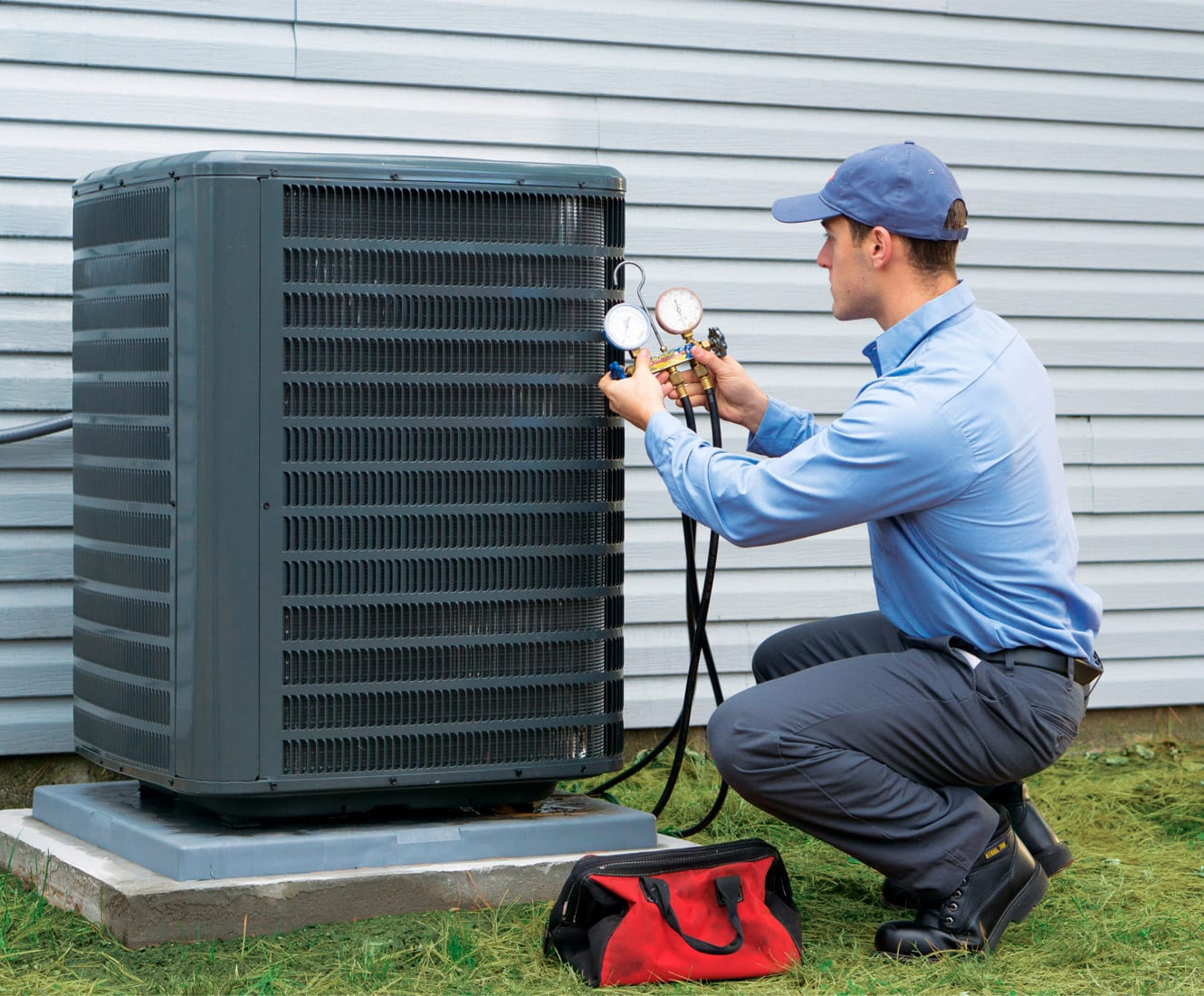 Tune-ups and Maintenance Plans
AC Tune-ups
Avoid surprise breakdowns and ensure your home's cooling system works efficiently and safely during the hot summer months. Our certified technician performs a comprehensive tune-up that includes a 15-point safety inspection, a full report on your system, and standard filter change.
AC Maintenance Plans
Whether you need your air conditioner serviced or want better cooling efficiency, Sila's experts can help. Not only will our maintenance plans help keep your air conditioning system running longer—you'll also save money on repairs and get tune-ups included.
Replacements and Installations
A new central air conditioning system can save you thousands of dollars on utility bills and repairs. Let us help you find the perfect system for your home and your budget.
Residential Cooling Systems for Any Need
Ductless mini splits are perfect for extending AC to bonus rooms, attics or garages.
With mini splits, no ductwork is required. A single outdoor condenser connects to discreet wall-mounted units, allowing you to control temperatures separately for each room. Whisper quiet, energy efficient and installs in 1 day or less.
Read more about the advantages of a mini split ductless heating and cooling system.
Conventional central air conditioning systems are the most popular and efficient choice for larger homes with existing ductwork.
With these systems, an outdoor compressor and condenser coil connect to an indoor furnace fitted with an evaporator coil.
If you have an older or historic home without ductwork, high velocity central air conditioning could be your perfect solution.
A single hidden air handler pushes cold air to multiple vents, and since it's 1/10th the size of a traditional system, high velocity AC won't compromise the architectural integrity of your home.
Offers
Save on what matters most: your comfort
Frequently Asked Questions
How often do I need to tune-up my air conditioning system? 
Routine annual air conditioning and annual heating maintenance is the key to keeping your system running at its highest efficiency, keeping your utility bills in check and improving its life expectancy. Left unchecked, minor issues can lead to loss of efficiency, premature breakdown of components and a shorter lifespan. Annual service may also be a requirement to keep your system warranty valid. Many manufacturers state on warranty documentation that installation and maintenance by a licensed HVAC service provider are required as part of the warranty conditions.
Do I need to add refrigerant to my AC system every year? 
You should not have to. Refrigerant systems are closed loops and should not lose any capacity unless there is a leak or an issue with the system.
Can I add central air conditioning to my home that has radiator or baseboard heat? 
Yes. Sila specializes in adding central air conditioning to homes with radiator and baseboard heat. From high-velocity small duct systems to ductless mini splits, a Sila comfort advisor can provide a free assessment of your home to determine your options. No more window units!
Can I add a thermostat or zone for a specific area? 
Absolutely. We help optimize the heating and cooling for our customers so they can control their HVAC systems with multiple zones or temperature sensors.
Can I zone my existing air conditioning system? 
Some systems can be retroactively zoned. A Sila comfort advisor can provide a free assessment of your system to determine your options.
Do ductless mini splits offer heating and cooling capabilities?